PO Box 450
26 CAMPBELL ST
BADDECK, NS B0E 1B0
902-295-2292
VHCC Steering Committee Update (05-05-2022)
Re: Victoria Highland Civic Centre (VHCC) Redevelopment Project
The VHCC Steering Committee has been actively developing a sustainable and manageable plan for the construction, operation, and maintenance of a new Victoria Highland Civic Centre.
This community led facility will provide excellence in year-round recreational and cultural experiences for residents and visitors of Victoria County.
To inform the redevelopment plan the VHCC Steering Committee has:
Reviewed feedback from community engagement sessions
Completed site visits at numerous civic and development projects throughout the region
Explored and evaluated alternative locations for the VHCC
Conducted a financial review of current assets and gathered preliminary construction costs
Met with various community groups to identify potential products and services that can be incorporated into the new VHCC (ongoing)
Met with various levels of government to secure financial support (ongoing)
Formed a fundraising sub-committee
The VHCC Steering Committee has determined the most reasonable, affordable, and sustainable approach to replacing the current VHCC is to construct a new 45K sq. ft. facility on the existing lot at 26 Campbell St., Baddeck. The expanded footprint on the existing lot will include:
An ice surface, dressing rooms, spectator seating and warm room
Canteen services
Community walking track and fitness area
12K-14K sq. ft of rentable space
Currently several prospective tenants have been identified for the new facility, partnerships are being evaluated and concept plans are being developed. The Steering Committee is planning to finalize concept plans and begin fundraising efforts by June 2022.
A project of this size is only accomplished through partnerships with residents, community groups, government, and non-government organizations. The Steering Committee welcomes and encourages input from the community; you can email any suggestions to vhccredevelopment@gmail.com. Together we will build a modern, accessible facility that will inspire the next generation of youth, encourage participation, and promote intergenerational activity for decades!
Signed,
John Trickett, Chair VHCC Steering Committee
VHCC Steering Committee Members
John Trickett (Chair)
Dave Parkinson (Facility Design and Construction)
Jeanne Campbell (Marketing and Communications)
Sandy Campbell (Business Development and Fundraising)
Terry Kelly (Finance)
Anna MacDonald (Registrar)
Peter Pierro (Wagmatcook First Nation)
Stewart Whitty (Victoria County)
Eileen Woodford (Victoria County)
VHCC Redevelopment Public Update (5-5-2022)
CLOSED FOR
THE SEASON 
Charitable donations and ice rental payments can be sent to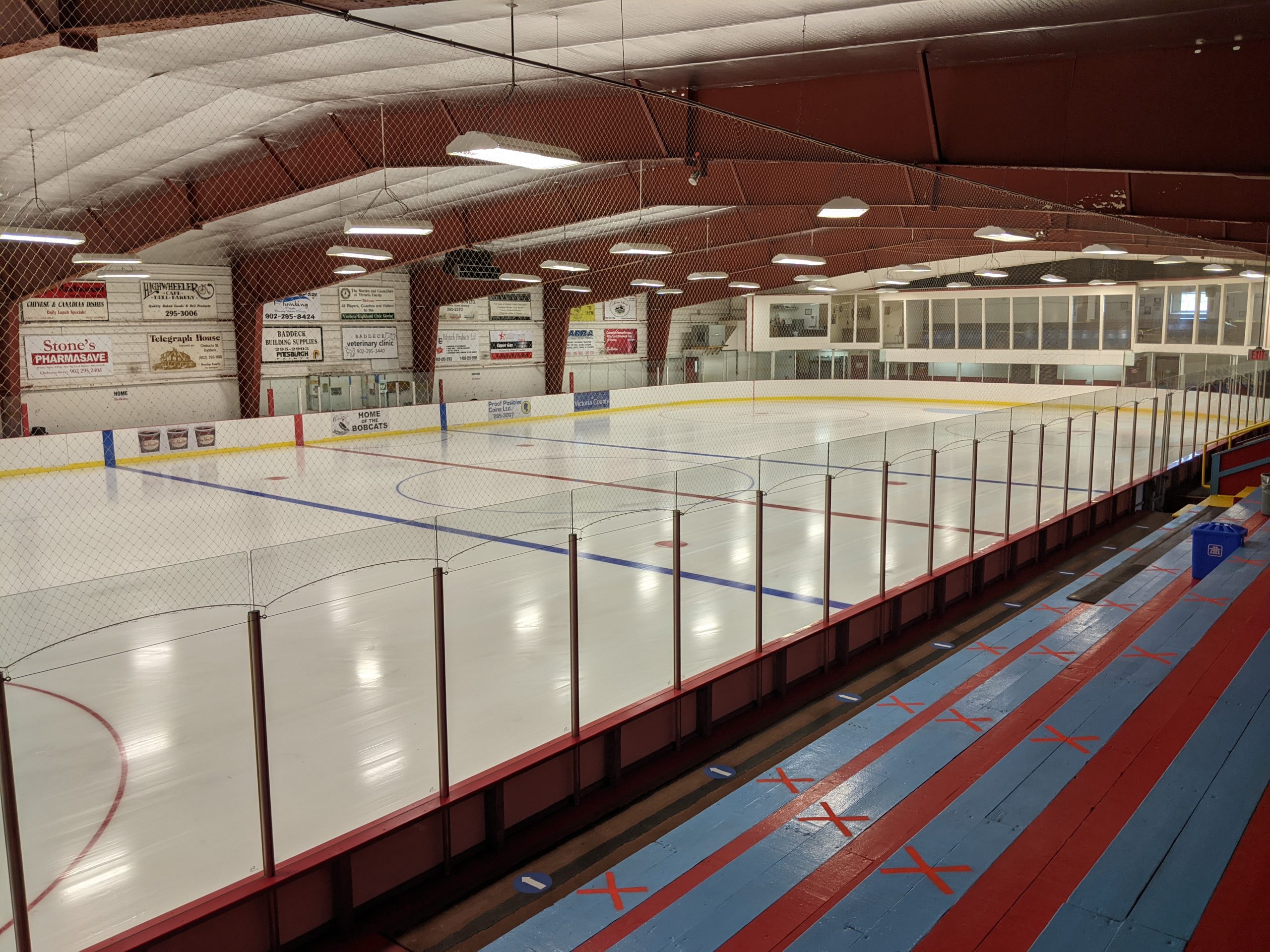 Below you will find schedule for current bookings and events, the schedule will be updated regularly. For all other inquiries please phone the rink directly at 902-295-2292. If we do not answer, please leave a detailed message along with your number and we will get back to you as soon as possible. You can also reach us at baddeckvhcc@gmail.com
IF YOUR LOOKING TO DONATE SKATES AND HELMETS WE WOULD LOVE TO HAVE THEM AT VICTORIA HIGHLAND CIVIC CENTRE.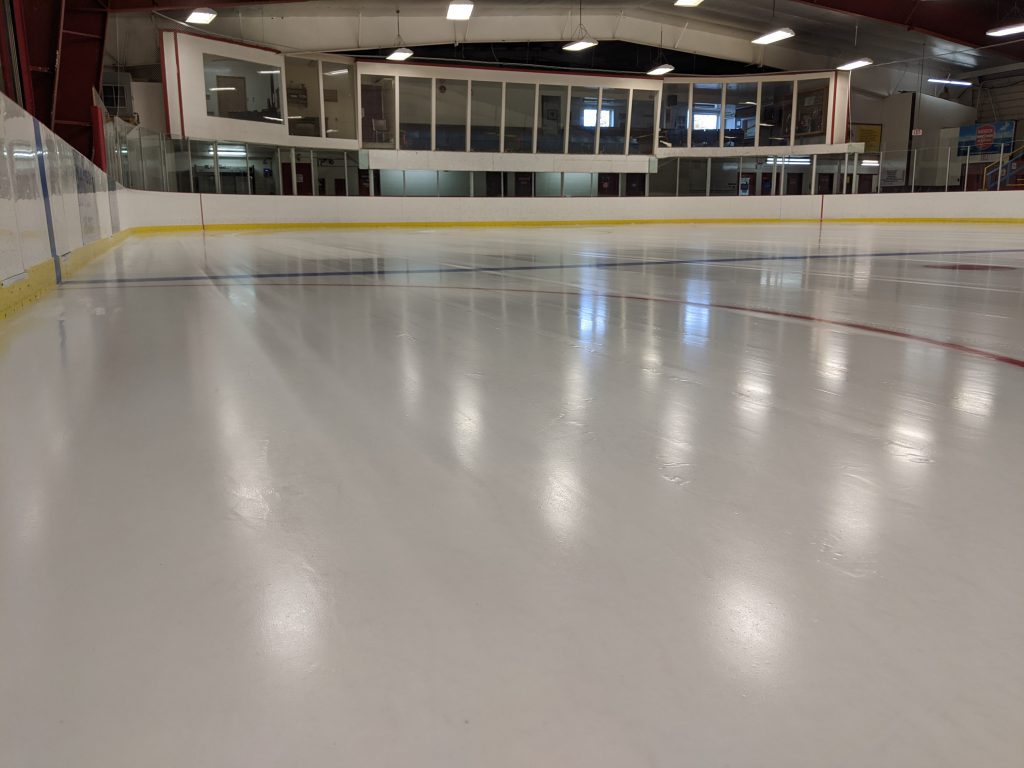 Stick practice every Friday from 3pm-4:30pm. This will be a helmet, skates, stick and gloves only event. $5 per skater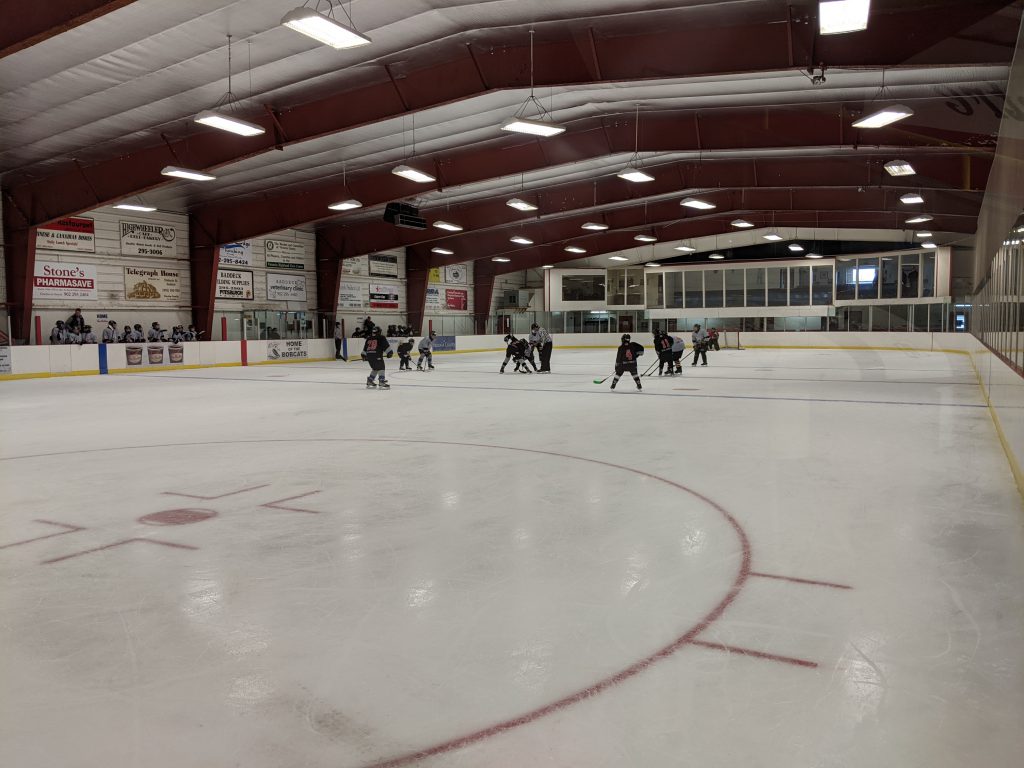 SPECIAL THANKS TO EVERYONE FOR THEIR SUPPORT!!
The Victoria Highland Civic Centre was founded in 1974, in Baddeck, NS as an indoor skating rink.
Skate Sharpening
Please drop your skates off a day in advance with the rink staff. ($5.00 a pair for hockey skates and $6.00 for figure skates)
Public Skating
Ice skating sessions for the public are one of the main attractions at Victoria Highland Civic Centre. Skating provides great exercise and an opportunity to get out of the house – plus, it's not like exercising at the gym… skating is fun! Lace-em up and come join the others. Get on the ice and get ready for a great experience. $3 per person, $10 for a family of 4 or more.
Victoria Highland Civic Centre offers Ice Skating Lessons.
Are you an adult looking to learn to skate? Do you have children yearning to skate like the pros? If so, the folks here love to teach and their instructors are top notch. For beginners they usually focus on providing the basics. For more advanced skaters they focus on proper form, technique and getting you ready to meet your goals. Call us??at (902) 295-2292 for more details.
Ice Hockey
We offer Adult Hockey programs and leagues. Whether you are a beginning skater looking to play on a team in an instructional league or an experienced ice hockey player looking to get out and play with others of a similar caliber, Victoria Highland Civic Centre is the place to play. Give us a call at (902) 295-2292 to inquire about available leagues. The experienced group will help get you ready for your next game.
Ice Hockey Clinics
On occasion we offer Ice Hockey Clinics for adults and youths.
Please call (902) 295-2292 for details.
Birthday Party or Event Planning?
Why not have your party or event at the Victoria Highland Civic Centre? We'd love too help you celebrate. Give us a call if you'd like to schedule your event now at (902) 295-2292. Please call at least one week in advance to properly schedule your event.