The VHCC ice-plant operates from October thru March. In the off-season VHCC hosts numerous events such as the Cabot Trail Relay banquet, dances, fundraisers, summer youth programs, conventions and markets.
SPECIAL THANKS TO EVERYONE
FOR THEIR SUPPORT!!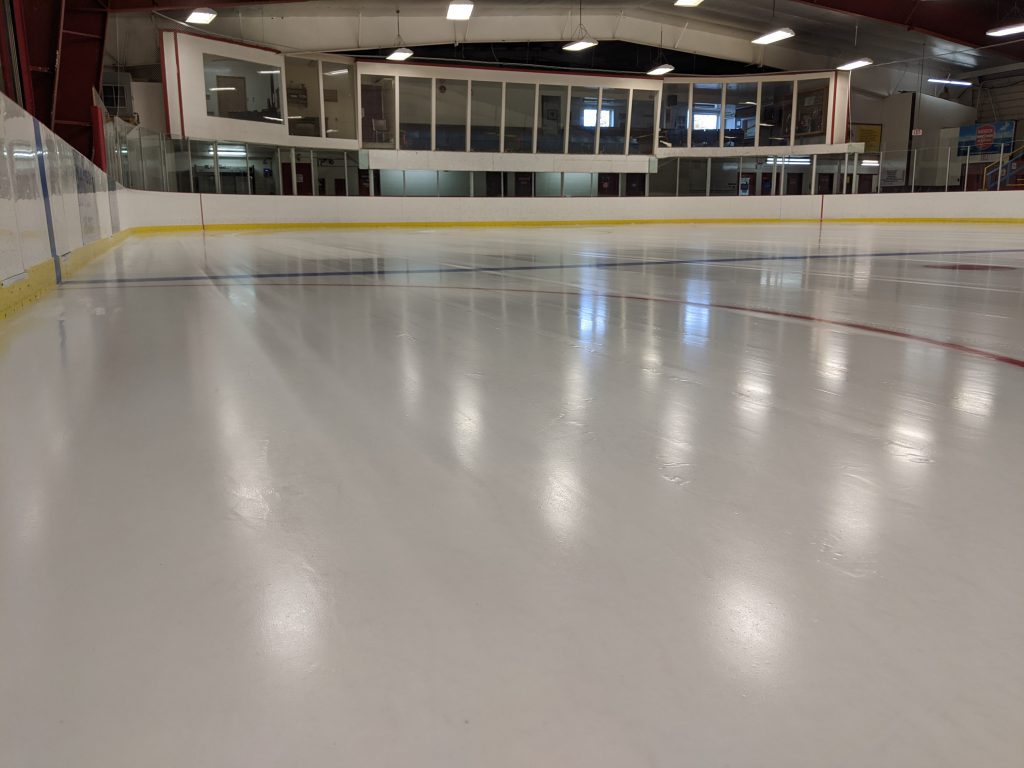 Skate Sharpening
Please drop your skates off a day in advance with the rink staff. ($5.00 a pair for hockey skates and $6.00 for figure skates)
Public Skating
Ice skating sessions for the public are one of the main attractions at Victoria Highland Civic Centre. Skating provides great exercise and an opportunity to get out of the house – plus, it's not like exercising at the gym… skating is fun! Lace-em up and come join the others. Get on the ice and get ready for a great experience. $3 per person, $10 for a family of 4 or more.
Victoria Highland Civic Centre offers Ice Skating Lessons.
Are you an adult looking to learn to skate? Do you have children yearning to skate like the pros? If so, the folks here love to teach and their instructors are top notch. For beginners they usually focus on providing the basics. For more advanced skaters they focus on proper form, technique and getting you ready to meet your goals. Call us??at (902) 295-2292 for more details.
Ice Hockey
We offer Adult Hockey programs and leagues. Whether you are a beginning skater looking to play on a team in an instructional league or an experienced ice hockey player looking to get out and play with others of a similar caliber, Victoria Highland Civic Centre is the place to play. Give us a call at (902) 295-2292 to inquire about available leagues. The experienced group will help get you ready for your next game.
Ice Hockey Clinics
On occasion we offer Ice Hockey Clinics for adults and youths.
Please call (902) 295-2292 for details.
Birthday Party or Event Planning?
Why not have your party or event at the Victoria Highland Civic Centre? We'd love too help you celebrate. Give us a call at 902-295-2292 if you'd like to schedule your event at the VHCC. Please call at least one week in advance to properly schedule your event.
IF YOUR LOOKING TO DONATE SKATES AND HELMETS WE WOULD LOVE TO HAVE THEM AT VICTORIA HIGHLAND CIVIC CENTRE.